Ursina Gauchat Collection
Donated in spring and summer 2001 by NJSOA faculty and staff.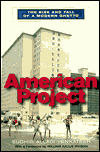 American project: the rise and fall of a modern ghetto / Sudhir Alladi Venkatesh.


American rowhouse: classic designs / Jonathan Scott Fugua.
Amsterdam architecture, 1991-93 / edited by Maarten Kloos ; [text editors, Chris Gordon, Birgitte de Maar ; translated by Jane Zuyl-Moores].
Amsterdam architecture, 1997-99 / edited by Marlies Buurman and Maarten Kloos.


Arcadia revisited : the place of landscape / [originated and edited by Vicki Berger and Isabel Vasseur].
Architectural theory / David Smith Capon.

Art museums into the 21st century / Gerhard Mack ; with a contribution by Harald Szeemann.

Bauhaus : crucible of modernism / Elaine S. Hochman ; foreword by Dore Ashton.

Beehive metaphor : from Gaudbi to Le Corbusier / Juan Antonio Rambirez ; translated by Alexander R. Tulloch.

Bibliotheken bauen : Tradition und Vision = Building for books : traditions and visions / Susanne Bieri, Walther Fuchs.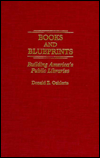 Books and blueprints : building America's public libraries / Donald E. Oehlerts.
Blueprints and blood : the Stalinization of Soviet architecture, 1917-1937 / Hugh D. Hudson, Jr.
Celebration, U.S.A. : living in Disney's brave new town / Douglas Frantz and Catherine Collins.

Conservation design for subdivisions : a practical guide to creating open space networks / Randall G. Arendt ; with site plans and perspective sketches by Holly Harper, Stephen Kuter, and Nicole Keegan.
Conversations with I.M. Pei : light is the key / by Gero von Boehm.

Designing the city : towards a more sustainable urban form / Hildebrand Frey.

Experimental houses / Nicolas Pople.

From tenements to the Taylor homes : in search of an urban housing policy in twentieth-century America / edited by John F. Bauman, Roger Biles, and Kristin M. Szylvian.

Future Systems / Marcus Field.
GA document. 54, Guggenheim Bilbao Museoa, Frank O. Gehry / publisher/editor,
Yukio Futagawa.

Gardens of Roberto Burle Marx / Sima Eliovson ; foreword by Roberto Burle Marx.

Glass : an inspirational portfolio / Jera May Morton.
Herzog & de Meuron : das Gesamtwerk = the complete works / Gerhard Mack.

Housing design and society in Amsterdam : reconfiguring urban order and identity, 1900-1920 / Nancy Stieber.

I. M. Pei / Aileen Reid.

Introduction to planning practice / edited by Philip Allmendinger, Alan Prior, and Jeremy Raemaekers.
Kenchiku bunka. Vol.54, no. 638 (Dec. 1999). / featuring Frank O. Gehry's Der Neue Zollhoff, Zaha M Hadid's Centrev for Contemporary Arts in Rome, et al)

Le Corbusier alive / text, Dominique Lyon ; photography, Anriet Denis ; coordination, Olivier Boissiaere.
Le Corbusier : la chapelle de Ronchamp = the chapel at Ronchamp / Daniaele Pauly.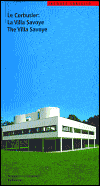 Le Corbusier : la Villa Savoye = the Villa Savoye / Jacques Sbriglio.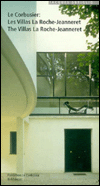 Le Corbusier : les villas la Roche-Jeanneret = Le Corbusier : the villas la Roche-Jeanneret / Jacques Sbriglio.

Le Corbusier, Paris-Chandigarh / Klaus-Peter Gast ; with a foreword by Arthur Rhuegg ; [translation from German, Michael Robinson].

Lewis Mumford and American modernism : Eutopian theories for architecture and urban planning / Robert Wojtowicz.

Looking for Mies / Ricardo Daza ; [translation from Spanish into English, Paul Hammond].

Michel de Klerk : architect and artist of the Amsterdam school, 1884-1923 / Manfred Bock, Sigrid Johannisse, Vladimir Stissi.

Mies van der Rohe : Farnsworth House : weekend house = wochenendhaus / Werner Blaser ; [translation into English, Katja Steiner, Bruce Almberg, Ehingen].

Mies van der Rohe : Lake Shore Drive apartments : high-rise building = Wohnhochhaus / Werner Blaser ; [translation into English: Katja Steiner, Bruce Almberg, Ehingen].
Mies van der Rohe : Barcelona Pavilion / Ignasi de Solaa-Morales, Cristian Cirici, Fernando Ramos.

Modernism without rhetoric : essays on the work of Alison and Peter Smithson / edited by Helena Webster.

Museum architecture / Justin Henderson ; [foreword by Arthur Rosenblatt].

New American urbanism : re-forming the suburban metropolis / John A. Dutton.

Regional City : planning for the end of sprawl / Peter Calthorpe, William Fulton ; foreword by Robert Fishman.
Remaking NL : cityscape, landscape, infrastructure / [edited by Sjoerd Cusveller, Oene Dijk, Kirsten Schipper].
Reviving Lower Manhattan : preserving the past to ensure the future / Studio II, Spring 1995, Historic Preservation Program, Graduate School of Architecture, Planning and Preservation, Columbia University in the City of New York.

Roberto Burle Marx : landscapes reflected / Rossana Vaccarino, editor ; with essays by William Howard Adams ... [et al.].

Sakakura Associates : half a century in step with postwar Japanese modernism / [editor-in charge Akira Komiyama] = Sakakura kenchiku kenkyeujo : hanseiki no kiroku, Nihon no sengo kindai kenchiku no fukusen / [sekinin hensheusha Komiyama Akira].

Sanitary city : urban infrastructure in America from colonial times to the present / Martin V. Melosi.

Space calculated in seconds : The Philips Pavilion, Le Corbusier, Edgard Varese / Marc Treib ; music analysis, Richard Felciano.

Stadia : a design and development guide / Geraint John, Rod Sheard.

Starck / Conway Lloyd Morgan.

Starck / [edited by Simone Philippi].

Urban form in the Arab world : past and present / Stefano Bianca.
Villa Mairea, Noormarkku, Finland, 1937-39 / Alvar Aalto ; edited and photographed by Yukio Futagawa ; text by Juhani Pallasmaa.